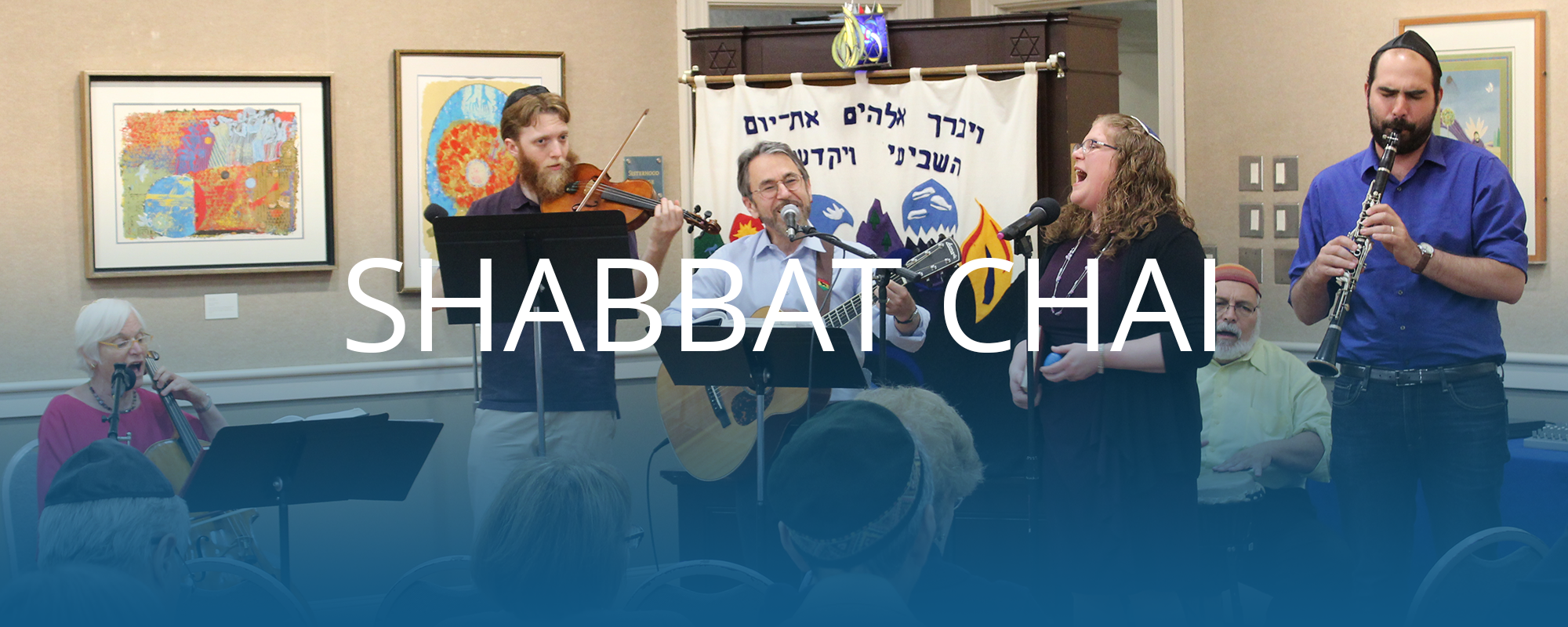 Have you heard about Shabbat Chai but did not think it was for you or your family? Well think again!
Our friendly format is accessible to anyone who wants to experience lively singing, fabulous musicians and a warm welcome to the Shabbat! Shabbat Chai combines musical instruments with both traditional, spirited Kabbalat Shabbat melodies and some wonderfully exuberant new one
The service is completely interactive, with continuous participation by the congregation.
The one hour service will begin at 6:00 PM in the Main Sanctuary (must vaccinated).
Following the service, stay for dinner if you wish (must be vaccinated).
Shabbat Chai is for daveners of all ages - separate children activities are available during the service and dinner!
Shabbat Chai experience has no parallel! Curious? Please join us to see what it is all about. For more information, please contact any of the clergy at 401.331.1616.
To sign up for the November 12th Shabbat Chai click here
2021-2022 Dates:
| | | | |
| --- | --- | --- | --- |
| November 12 | January 14 | March 11 | May 13 |
| December 10 | February 11 | April 8 | June 10 |
Wed, December 1 2021 27 Kislev 5782