Administration
Paul Stouber, Executive Director
Paul is Temple Emanu-El's new executive director. Born and raised in Flushing, New York, Paul has always been active in the Jewish community, particularly in synagogue life. Throughout his teenage and early adult years, Paul sang in his temple's High Holiday choir and led its youth services. Upon moving to Providence in 1989, Paul brought his skills to Temple Emanu-El, where he became a service leader and Torah reader, an active participant in the temple Choral Club, and a long-time songwriter and performer in its hallmark Purim Spiel. Paul formerly served as Temple Emanu-El's Ritual Director and on its Board of Directors, with stints as Treasurer and Vice President for Financial Development. Community-wide, Paul has taught at the Jewish Community Day School and has served on the Boards of Jewish Family Service and Harry Elkin Midrasha.
Prior to assuming his admistrative roles at Temple Emanu-El, Paul was the executive director and owner of The Princeton Review of Rhode Island. He holds a BA in Mathematics from Rhode Island College and MS in Finance from Boston College.
Paul is blessed with the love and support of his wife, Donna, and their daughters, Abby and Zmira.
To e-mail Paul: pstouber@teprov.org.
Miriam Abrams-Stark, Director of Congregational Learning
Miriam is our newly appointed Director of Congregational Learning. In this new position, Miriam will be overseeing and coordinating many of our educational programs including the Religious School Director and USY coordinator. Miriam has worked at Temple Emanu-El since 1995 as the synagogue's Youth Coordinator. She graduated with honors from SUNY-Binghamton in 1980, receiving a Bachelor of Arts degree in Sociology and Judaic Studies. In 1982 she received a Master's degree in Social Work, with a concentration in Group Work from Yeshiva University's Wurzweiler School of Social Work. She has worked with youth and teens for over 25 years in Jewish Community Centers, various summer camp settings, and synagogues. She has been a USY advisor/director for the past 20 years. Under her direction, our youth program has won numerous awards, including the New England Regional USY prestigious "Chapter of the Year", this past spring 2008, and the most exciting award, the "International Chapter of the Year" in 2001. In addition to working with our youth, Miriam has also served as the Leisure Club Coordinator for our older adult population, and as the 'Yad B'Yad-Partners in Learning' Coordinator. She has also assisted in the Temple's Havurah and Jr. Congregation programs. She can be reached by e-mail at miriam@teprov.org. She is always interested in hearing new ideas, suggestions or concerns.
Joshua Jasper, Librarian
Josh is the new Librarian at the Rosen Library. Josh has an MA in Near Eastern and Judaic Studies (with a concentration in Bible and Ancient Near East) from Brandeis University and an MS in Library and Information Science from in Simmons College SLIS. He has a BA from Binghamton University – SUNY in History, Anthropology, and Classical Civilizations. He is also the Librarian/Archivist at the Rhode Island Jewish Historical Association. To e-mail Josh: jjasper@teprov.org.
Samuel Gelman, Youth and Social Justice Coordinator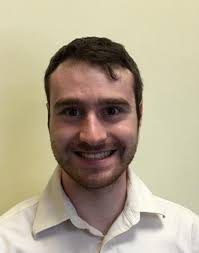 Samuel Gelman is very excited to be taking on the role of Youth and Justice Coordinator. Samuel has just graduated Princeton, where he majored in Near Eastern Studies. He served as Religious Education Vice President on his local USY board (Morris Plains New Jersey Chapter) while in high school, and was an active presence both in the local Jewish community teaching at Princeton and at Princeton's conservative minyan Koach. He is enthusiastic about getting to work with USY once more, and looks forward to an exciting year full of youth programming and new social justice initiatives. To e-mail Samuel: sgelman@teprov.org
Tuesday, May 30 2017 5 Sivan 5777